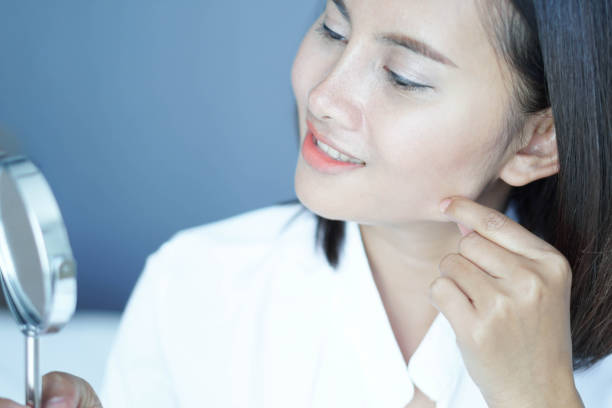 I used to be one of those people who didn't care about my skincare routine in the past. I used to never wash my face before going to bed, avoided Sunscreen as much as possible, and didn't know what to do about all the face creams, moisturizers, and other trendy Korean beauty products. Proven Skincare has made this a reality.
As far as skin goes, I've been lucky. I don't have any skin conditions like sensitive skin, acne, or dry skin. As I get older, my skin has changed. I have lost count of the lines around my eyes and forehead from my anti-sunscreen past. Nowadays, I have a variety of skincare products I use in the correct order. I also never leave my house without using a moisturizer with Sunscreen.
Although I enjoy trying different skin care products, such as top-rated exfoliants and anti-aging lotions, it is always a trial-and-error process. Although I prefer products suitable for "normal" and "all types of skin, I don't know if they're the best. Maintaining my skin is difficult because many products, including cleansers, facial scrubs, masks, and serums, are available. Proven Skincare was the answer.
What is Proven Skincare?
Proven Skincare uses a combination of Artificial Intelligence with real dermatologists to create products that are specifically tailored for your skin. The Skin Genome quiz is used to formulate products. This online quiz simulates a dermatologist's examination, but it takes just a few minutes. It also saves you time and money.
Your main skin concerns are the first question. You'll be asked if you are concerned about fine lines and wrinkles. You'll also be asked how frequently you have breakouts. It is your primary concern. This quiz will ask you how your skin feels after a shower and how it looks in photos. It also asks about your concern regarding dark circles.
The rest of the quiz covers a variety of lifestyle questions, including your age, gender, zip code, diet, stress levels, and time spent in front of screens or the sun.
After you have completed the quiz, Proven will use its AI to search through its database. This analyzes factors like your area's humidity, water hardness, and UV index. Proven's AI uses information from more than 4,000 scientific publications to select from over 20238 skincare ingredients. This allows it to create a personalized skin care system with a cleanser, day moisturizing, and evening cream.
AI found that I lived in an area with a high UV index, more than 60% humidity, good water quality, and hard water. The quiz was taken during summer when I spent a lot of time outdoors and recently installed a water softener in my home. I, therefore, agreed to its assessment. The formula also considered my primary concern, fine lines, and wrinkles.
After the AI has found your perfect products, you have two options: purchase once and then subscribe to have them shipped directly. The subscription offer offers a discount, but I chose to make a single purchase. After placing my order, I received an email confirmation. I received another email confirmation that my order had shipped by the end of the day. It arrived at my doorstep six days later.